Learn the Top Signs of Battery Failure from Professional Toyota Technicians
Avoid Jump starts and No-Starts with our Battery Service in Philadelphia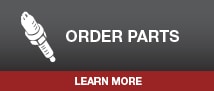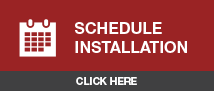 If the answer to any of the questions below is YES, it may be time to replace your battery:
Is your battery more than three years old?
Has your battery outlived its warranty period?
Have any warning lights come on?
Has your vehicle been jump-started lately?
Have you had to use a portable charger to recharge your battery lately?
Do the lights dim when the A/C or heat is on?
Has your vehicle had alternator or belt problems recently?
Is there visible corrosion on the battery posts or cables?
If your vehicle is hard to start and/or has dim headlights when the engine is turned off, your battery is getting weak and should be replaced with a new Toyota TrueStartTM battery. Manufactured to Toyota's exacting standards for quality and performance, these batteries offer the right combination of cold cranking amps (CCA) and reserve capacity (RC) for reliable performance regardless of climate.
Simply put, your Toyota's battery is the heart of your car. Without battery power, your car won't start -- and we all know the sinking feeling that comes with the sound of nothing after you turn the ignition key 20 times. In denial that your car is in need of battery testing and replacement in Philadelphia? Below are a few signs that you car's battery is on its last leg.
Symptoms of a Failing Car Battery
It's a pretty obvious red flag when your car's engine is slow to crank or won't crank at all. Only the battery can start an engine. So if it's dangerously low on power or drained of juice altogether, your car simply won't start. Even after a jump start and your car recharges, don't take that time for granted. Have the battery tested and replaced before you end up stranded.
Electronic accessories are powered by the battery. If electric components are operating intermittently, this is a sign that your battery is in poor health.
For Conshohocken, Trevose, Center City and Langhorne area drivers, you can expect your car's battery to last a maximum of four to five years -- and that's a generous estimate after a frigid winter or scorching summer. It's wise to have the battery tested at three years of age.
An illuminated battery warning light is very definition of a low-battery alert. If you notice a battery-shaped light in the dashboard information center, then you should have your vehicle inspected by a professional technician to determine the source of the problem.
If any of these indicators apply to your vehicle, it's time to look for battery service in Philadelphia. Conveniently, you can stick with the name you already trust for everything Toyota and schedule service at the certified Toyota service center here at Sloane Toyota of Philadelphia. We have to professional Toyota technicians, the genuine Toyota factory parts and Toyota batteries, as well as the Toyota diagnostic equipment to service your vehicle efficiently and effectively. Our genuine Toyota batteries match or exceed the performance your Toyota's original battery, so you can rest assured that your vehicle will leave our facility meeting the brand's strict safety standards.
For additional information on battery care or Toyota service, feel free to reach out to our knowledgeable service advisers at 215-742-9302.
Toyota TrueStartTM batteries have been approved by Toyota engineers for years of trouble-free service-and no one knows your Toyota better than they do.  Schedule your appointment at Sloane Toyota of Philadelphia  to have your battery serviced or replaced.  We will also properly dispose of your old battery to conserve our environment!
Hours
Monday

9:00 AM - 7:00 PM

Tuesday

9:00 AM - 7:00 PM

Wednesday

9:00 AM - 7:00 PM

Thursday

9:00 AM - 7:00 PM

Friday

9:00 AM - 6:00 PM

Saturday

9:00 AM - 5:00 PM

Sunday

Closed