2020 Toyota Tundra in Philadelphia
Experience the Power of the 2020 Toyota Tundra
Whether you're on a work site, or you are looking for a specific truck that can handle your day-to-day errands, a truck may be a good option to consider investing in. Not only do trucks provide drivers with an impressive level of power, and a unique brand of durability and strength, but they are also versatile in many respects. They fit in, and can deliver quality, wherever you need it: on your daily commute, on a construction site, off-road, and everywhere in between.
The 2020 Toyota Tundra lives up to this history. Not only does it provide drivers with a unique and memorable experience behind the wheel -- one that has helped make this model a force to be reckoned with wherever it goes -- but it also consistently offers innovations and evolution, further helping you conquer the open road with ease.
What's new with the 2020 Toyota Tundra, though? What is it bringing to the table?
What's New With the 2020 Toyota Tundra?
There have been some exciting additions to this Toyota truck, which we are confident you will love.
You can take advantage of a new engine: the 5.7L V8 engine that can deliver up to 381 horsepower and 401 pound-feet of torque.
If you are someone who likes the Toyota Tundra TRD Pro, then you will be excited to hear that it comes in two different cab configurations now! This gives you the opportunity to further personalize your driving experience.
You can enjoy both Apple CarPlay and Android Auto with the 2020 Toyota Tundra, giving you an opportunity to take full advantage of a modern driving experience.
There are larger touchscreens in the 2020 Toyota Tundra, which allows you to easily access certain features while also complementing the interior design of the vehicle.
These are just a few of the benefits you can expect with the newest iteration of this truck!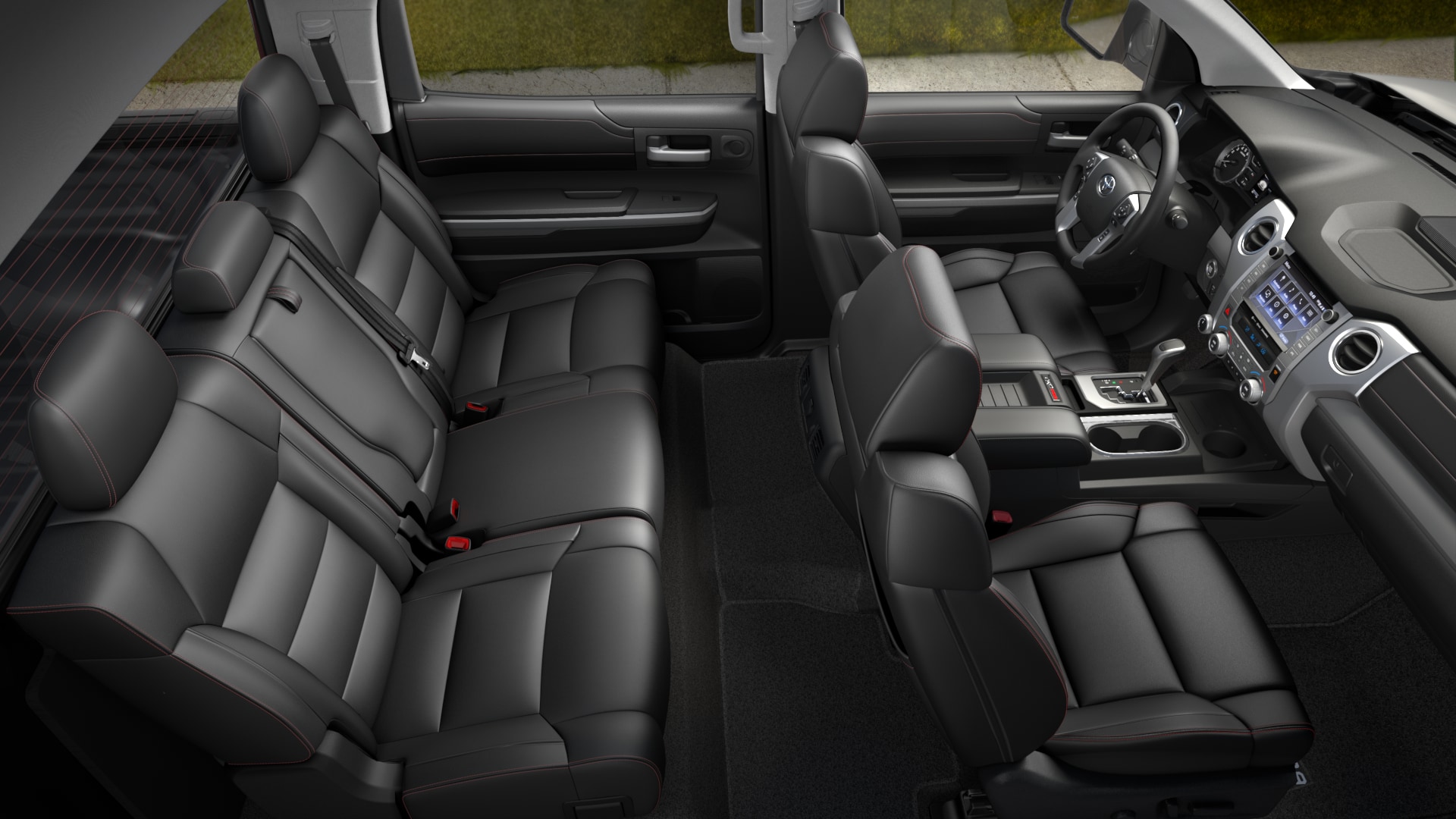 Performance and Features You Will Love
When it comes to performance, the 2020 Toyota Tundra is more than capable of delivering the kind of durable driving experience you are looking for.
For instance, you can tow over 10,000 pounds with this truck!
Plus, with an available 38-gallon fuel tank, you can go further and drive longer without having to fill up as often.
In virtually every way, the 2020 Toyota Tundra is designed to keep you safe and comfortable when you are on the road.
When it comes to features and technology, this truck also has plenty to offer. This includes:
Integrated navigation system
Available Smart Key system
Any of the cutting-edge safety features
The bottom line is you can drive with confidence knowing that your truck is more than capable of keeping you safe and secure on the road.
Ready To Learn More?
If you would like to learn more about our selection of vehicles, including the 2020 Toyota Tundra, or if you have any questions about the benefits that it can offer you on the road, you are always welcome to visit us at Sloane Toyota of Philadelphia, located in Philadelphia, PA. Our team would be proud to help you schedule a test drive with your favorite model on our lot.
We are proud to serve drivers in Northeast Philly, Trevose, Center City, and Langhorne.
Make an Inquiry